Spot the Antisemitic Cartoon!
For centuries, the Blood Libel — the accusation that Jews consumed Gentile children (or their blood) for ritual purposes — was a sure-fire way to whip the population into an antisemitic frenzy.
Today, the Arab Press is unabashed in evoking the Blood Libel, but in contemporary Europe, that would be deemed "unsophisticated."
Oh no! We didn't mean that. We were … umh … quoting Goya!
says the Independent.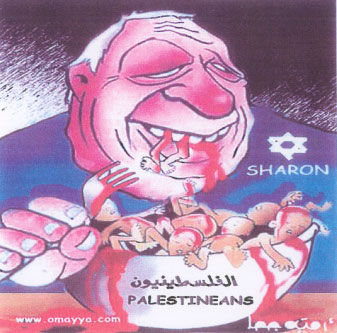 (Al Quds, May 17, 2001)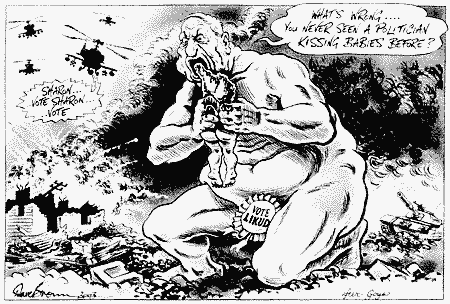 (The Independent, Jan 27, 2003)
There's a lively discussion over at Alas, a Blog — political cartoonist Barry Deutsch's blog.
His blog is achingly beautifully designed. Seeing it makes me want to tear up and redo the design of mine.
Must … resist … !
Posted by distler at February 3, 2003 11:50 AM