WMAP Results

WMAP has released their 2nd and 3rd year data.
The measurements of the CMBR anisotropy show clear signs of the 3rd acoustic peak.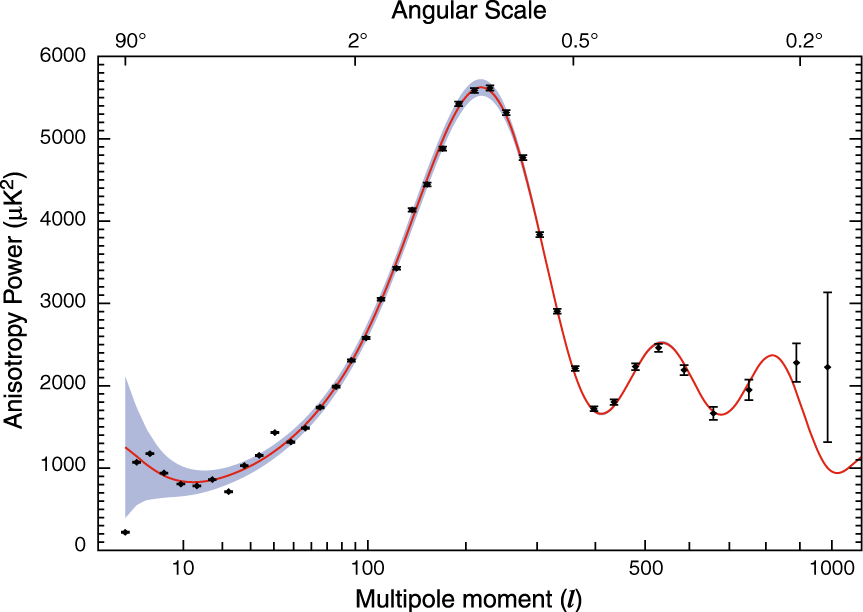 On the subject of polarization, they find no evidence for -modes and an upper limit on the scalar/tensor ratio, , which is getting close to the predictions of simple inflationary models, .
The fit to the ΛCDM model has improved markedly over the first year results.
Best fit for Cosmological Parameters from WMAP Year 3
Parameter
WMAP Only
WMAP +CBI+VSA
WMAP
+ACBAR +BOOMERanG
WMAP +2dFGRS
(fractional) energy density in baryons
(fractional) energy density in matter
spectral density of scalar fluctuations
amplitude of density fluctuations (/Mpc)
reionization optical depth
linear theory amplitude of matter fluctuations at Mpc
The full list of papers, doubtless contains more nuggets of information. Perhaps our cosmologist friends over at CosmicVariance will provide some insight.
Posted by distler at March 16, 2006 1:44 PM