Sacrificial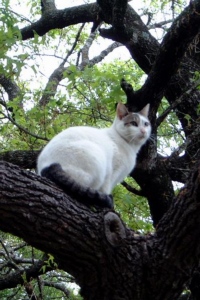 When he seeth the blood upon the lintel and on the two side posts, the Lord will pass over the door and will not suffer the destroyer to come in unto your houses to smite you.
Ah!
So that explains the bloody mockingbird carcass that the cat dragged across the front porch (and then loudly scratched at the door to inform us about) during the Passover Seder.
She was trying to protect us.
Posted by distler at April 4, 2007 11:02 PM