Letter from Grothendieck
Posted by John Baez
Alexander Grothendieck
was the most visionary and radical mathematician in the second half of the 20th century - at least before he left his home and disappeared one fine day in 1991.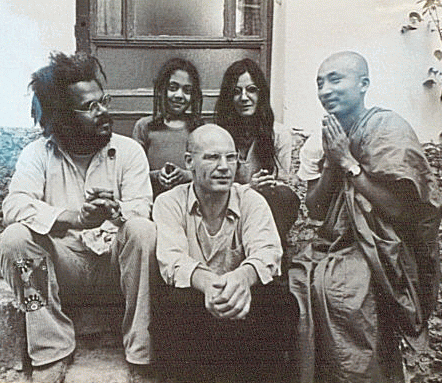 For a quick tale of his life, try clicking on his name above. For a longer version, try this:
This newly available document will be interesting to his fans, and also students of n-category theory:
Ronnie Brown was one of the first champions of higher-dimensional algebra, studying topology using first groupoids, and then n-groupoids and related structures. For more on his philosophy, try these:
Grothendieck became interested in n-groupoids and n-categories in the 1970s, so he began corresponding with Brown an others on these topics. In 1983 he sent a 593-page letter about these topics to Daniel Quillen - a letter which has now become extremely influential:
In fact, it was released in installments to a number of people including Larry Breen, Ronnie Brown, and Tim Porter. For more on this story, try:
In the newly released mail to Brown, Grothendieck wonders why Quillen didn't reply to his letter! He also comments on how homotopy theorists seemed uninterested in higher-dimensional algebra:
It is all too evident that I am not an expert on homotopy theory, and the books I am writing now on foundational matters are very likely to be looked at as "rubbish" by most experts, unless I show up with π147(S123) as a byproduct (whereas it is for the least doubtful I will…).
His ideas were too far ahead of his time for easy acceptance. Only now are the times catching up!
According to Ronnie Brown, Pursuing Stacks will be published in Documents Mathématiques, with various correspondence as an appendix, edited by Georges Maltsiniotis. Maltsiniotis and Brown are now editing 69 letters exchanged between Grothendieck and Brown; this one is number 17.
I also hear that Colin McLarty is working on a biography of Grothendieck.
I thank Ronnie Brown for making this letter from Grothendieck available, and also for converting his 1987 paper "From groups to groupoids: a brief survey" into LaTeX.
Posted at August 31, 2006 2:34 AM UTC