Higher Categories and Their Applications
Posted by John Baez

The Fields Institute workshop on n-categories was a lot of fun. If you couldn't make it, you can still see what it was like. Here's a webpage with abstracts, transparencies and photos of lots of the talks:
Someday soon I want to describe some of these talks — but not tonight.

Here are a couple of the photos that Dan Christensen took at the workshop.
André Joyal: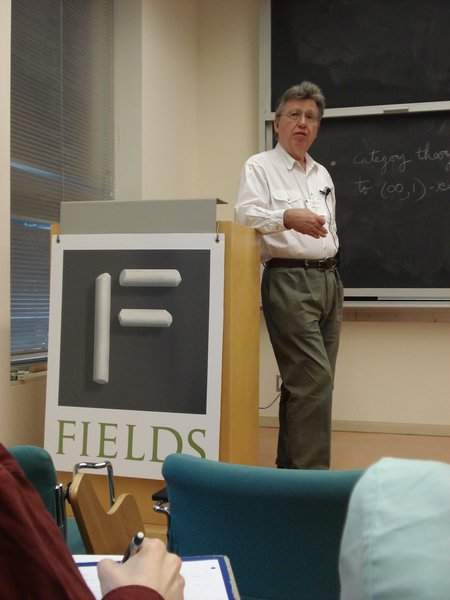 Urs Schreiber, John Baez and Toby Bartels:
There are a lot more photos in disorganized form here. If you went there and took some pictures, please pass them on to me, or at least give me links!
Posted at January 23, 2007 5:23 AM UTC