Classical vs Quantum Computation (Week 16)
Posted by John Baez

This time in our class on Classical vs. Quantum Computation, we finished up the -theory of commutative rings and moved on to a more interesting example: the -theory for high school calculus!
Week 16 (Mar. 1) - "Models" of a typed λ-calculus are cartesian closed functors from the cartesian closed category it generates to Set. Models of the λ-theory of commutative rings are commutative rings - so our guess last week was right. The λ-theory of high school calculus. Challenge: what are the models of this like? The "freshman's paradise", in which every function is differentiable.

Supplementary reading:



Near the end of the class, we had an interesting discussion about models of the λ-theory of high school calculus.
It seems highly unlikely that there are any models in the category for which the commutative ring object gets interpreted as the set of real numbers, because then we would get a derivative operator
which would serve to differentiate all real-valued functions on the real line, satisfying these (slightly redundant) laws:
If such an operator existed, no matter how pathological, surely we would have heard of it by now! Right?
Challenge Problem: Either prove no such operator exists, or construct one.
(This challenge has subsequently been solved by Todd Trimble — but I won't say how, so you can have the fun of tackling it yourself!)
One can look for other models of the lambda-theory of high school calculus in the category of sets, but it seems the real fun comes from models in other cartesian closed categories, like the category of smooth spaces.
James Dolan also described some interesting ideas about 'snowglobe models' of λ-theories. You can read more about these here. The name 'snowglobe' comes from the fact that these models live in funny cartesian closed categories that are like their own tiny self-contained worlds inside the category of sets: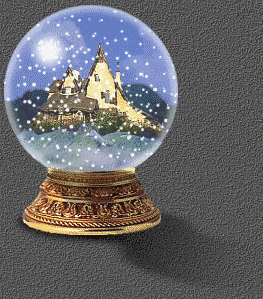 There may be a nice relation between snowglobe models of the λ-theory of high school calculus and th quantization!
Posted at March 2, 2007 12:23 AM UTC