This Week's Finds in Mathematical Physics (Week 248)
Posted by John Baez

In week248 of This Week's Finds, see movies of coronal mass ejections, auroras, and tornados on the Sun!
Then, continue reading the Tale of Groupoidification — in which we see how spans of groupoids arise naturally in geometry.

The picture above is taken by the recently launched satellite Hinode. It shows filaments of plasma moving along the magnetic field lines around a sunspot.
Here's some more eye candy: pictures of coronal loops taken by TRACE – the Transition Region and Coronal Explorer: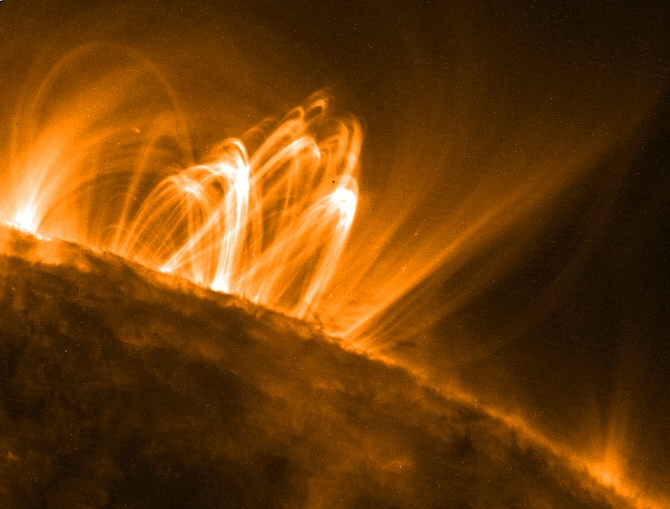 Posted at March 29, 2007 2:44 AM UTC