This Week's Finds in Mathematical Physics (Week 251)
Posted by John Baez

In week251 of This Week's Finds, hear some of what I learned at Les Treilles. First, Spekkens' theory of "toy bits" — one of several "foils for quantum mechanics". Then, Howard Barnum on the convex set approach to general physical systems, and Lucien Hardy on the mysteries of real and quaternionic quantum mechanics.

Here's a picture of Howard Barnum, taken at Les Treilles by Marc Lachièze-Rey: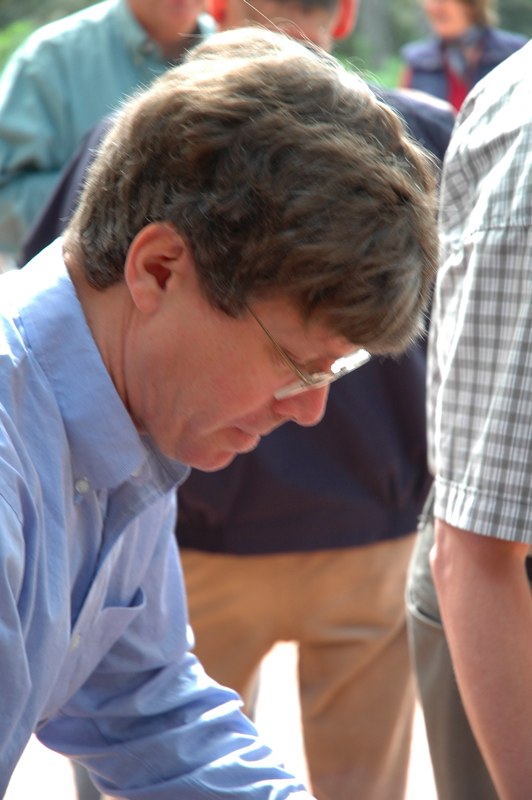 Here's a picture of Rob Spekkens (left) talking to Lucien Hardy (right):
And here I am, pondering the mysteries of the universe — or more likely, the mysterious power of coffee to combat jet-lag:
You can see more pictures of Les Treilles here.
Posted at May 6, 2007 1:29 AM UTC