Limits and Push-Forward
Posted by Urs Schreiber

The limit and colimit of a functor can be understood as the "push-forward of the functor to a point": the image of the functor under the right or left adjoint functor of the pullback of functors from the terminal category .
Is there a useful generalization of this correspondence between limits and push-forward for the case of indexed limits?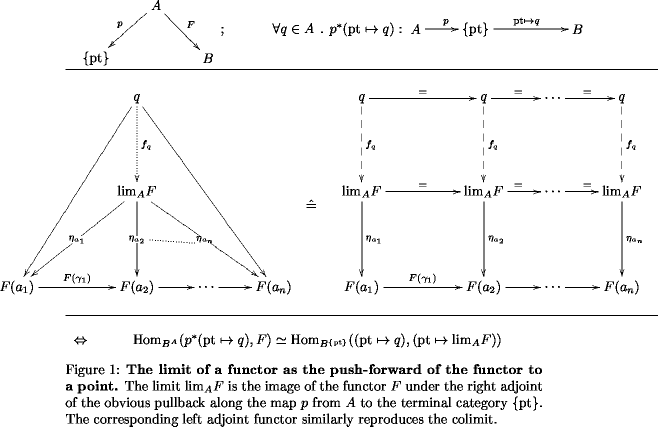 I am concerned with push-forward of (-)functors along projections onto a factor of a cartesian product In a cartesian closed context, I should be able to use the hom-adjunction to reduce this to a push-forward to the point, i.e. just to a limit.
But I keep wondering if and how indexed limits, ends and coends should make an appearance here.
Posted at March 31, 2008 8:43 PM UTC