Military Research
Posted by John Baez

I just got an email from the U. C. Riverside grants office informing me of opportunities to apply for funding from the Multidisciplinary University Research Initiative. That sounds pretty bland… but the list of topics they're funding is anything but! You see, this initiative is run by Office of Naval Research — a U.S. government agency that funds military research.
It's interesting (and a bit creepy) to see what the U.S. military are excited about these days, so I thought I'd show you.
Will we see this stuff put to use in the next war?

Here's the email:
The Office of Naval Research has released the DOD MURI solicitation for 2009, ONR-BAA-08-019. The program will make awards to interdisciplinary teams in the following 32 topic areas:

NAVY TOPICS

(1) Cellular, Molecular, Genetic and Biochemical Correlates of Training

(2) Removing the Botnet Threat

(3) Machine Intelligence and Adaptive Classification for Autonomous Systems

(4) Highly Decentralized Autonomous Systems for Force Protection and Damage Control

(5) Bio-inspired Autonomous Agile Sensing and Exploitation of Regions of Interest within Wide Complex Scenes

(6) Computational Intelligence for Decentralized Teams of Autonomous Agents

(7) Dynamic Biological Adaptations to the Undersea Light Field

(8) Grounding Language Understanding in Cognitive Architecture

(9) Tailoring Electronic Bandgap of Nanostructured Graphene

AIR FORCE TOPICS

(10) Neurological System-Inspired Multifunctional Materials Design for Autonomous State Awareness against Exogenous Threats

(11) Chemical Energy Enhancement by Nonequilibrium Plasma Species

(12) Ultracold Molecules

(13) Search for New Superconductors for Energy and Power Applications

(14) Complex Nonperiodic Nanophotonics

(15) Multi-Scale Fusion of Information for Uncertainty Quantification and Management in Large-Scale Simulations

(16) Learning Decision Architectures for Intelligent Cooperative Control of Autonomous Systems

(17) Information Dynamics In Networks

(18) Synthesis, Analysis, and Prognosis of Hybrid-Material Flight Structures

(19) Biophotonics: Optical Effects through Nature's Photonic Control

(20) Fundamental Graphene Material Studies and Device Concepts

(21) Application Software and Data Protection for Untrusted Platforms

ARMY TOPICS

(22) Disruptive Fibers for Flexible Armor

(23) Network-based Hard/Soft Information Fusion

(24) Tailored Stress-Wave Mitigation

(25) Integrated Quantum Circuits

(26) Adaptive Structural Materials

(27) Transformational Optics

(28) Emergent Phenomena at Complex Oxide Interfaces

(29) Application of Systems Biology to Regenerative Medicine

(30) Mechanisms of Bacterial Spore Germination

(31) Opportunistic Sensing

(32) Cyber Situation Awareness

Proposals may be submitted only by univerisites. National labs, industry, and foreign institutions may collaborate, but they may not receive any MURI funds.

White papers (4pp) are strongly encouraged and are due October 31. Full proposals are due January 9, 2009.

It is common for MURI proposals to involve multiple institutions. Considering that the full proposal deadline is so soon after New Year's, it would be best to nail down your team and your budgets well before the holidays

The solicitation should be available at https://www.onr.navy.mil/sci_tech/3t/corporate/muri.asp
Amusingly, when I clicked on the above link, my web browser warned me against going there, saying the certificate of this site was unauthenticated (or something like that). Visit at your own risk! I have no reason to be especially suspicious, but it made me wonder. Are there known cases of 'military phishing' — like a North Korean agency posing as the Office of Naval Research and inviting grant proposals?
I understand some of the topics listed above, but not all.
Graphene is mentioned twice.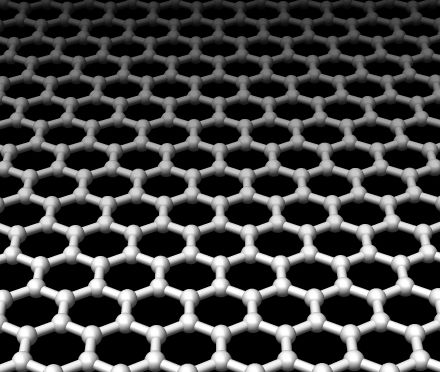 I wrote about this substance in week262 after visiting the nanotech labs in Singapore. Some people think it could be used to build transistors that operate 1000 times faster than current ones.
Topic 6, "Computational Intelligence for Decentralized Teams of Autonomous Agents", reminds me of this article from New Scientist:
Military robots to get swarm intelligence

25 April 2003

Will Knight

A battalion of 120 military robots is to be fitted with swarm intelligence software to enable them to mimic the organised behaviour of insects.

The project, which received funding this week from the US Defense Advanced Research Projects Agency (DARPA), is aimed at developing ways to perform missions such as minesweeping and search and rescue with minimum intervention from human operators.

The project is run by US software company Icosystems, which specialises in creating programs that mimic behaviours found in nature. Their software will use simple rules to co-ordinate complex behaviour among the robots.

"We will be addressing some fundamental questions about control strategies for robotic swarms," says Paolo Gaudiano, vice president of technology for Icosystems.

The robots' behaviour has been modelled in a computer environment by Icosystems but the company will now be able to test different approaches in the real world. The 120 robots were built for the US military by I-Robot, a company co-founded by robotics pioneer Rodney Brooks.
I was also reminded of a conversation I had yesterday. I was speaking with some students of a top expert on mathematical physics — classical mechanics, in particular. And, I found out that he's working with engineers on problems of control theory involving swarms of autonomous agents: like, getting a bunch of robot-controlled vehicles to navigate terrain without human help. As above, the stated applications were very noble, like distributing relief aid.
I'm sure glad they're not planning anything nasty.

Posted at September 6, 2008 8:42 PM UTC