More Secrets of the Associahedra
Posted by John Baez

The associahedra are wonderful things discovered by Jim Stasheff around 1963 but even earlier by Dov Tamari in his thesis. They hold the keys to understanding 'associativity up to coherent homotopy' in exquisite combinatorial detail.
But do they still hold more secrets? I think so!

Of course, what's a secret to me may be well-known and boring to you. But this result by Marcelo Aguiar and Federico Ardilla intrigues and excites me!
Take a formal power series like this:
If you take its right inverse under composition, meaning the power series with
you get another formal power series of the same type:
How are the related to the ? Do some calculations:
What are these coefficients? They're controlled by the associahedra! For example, the 3-dimensional associahedron looks like this: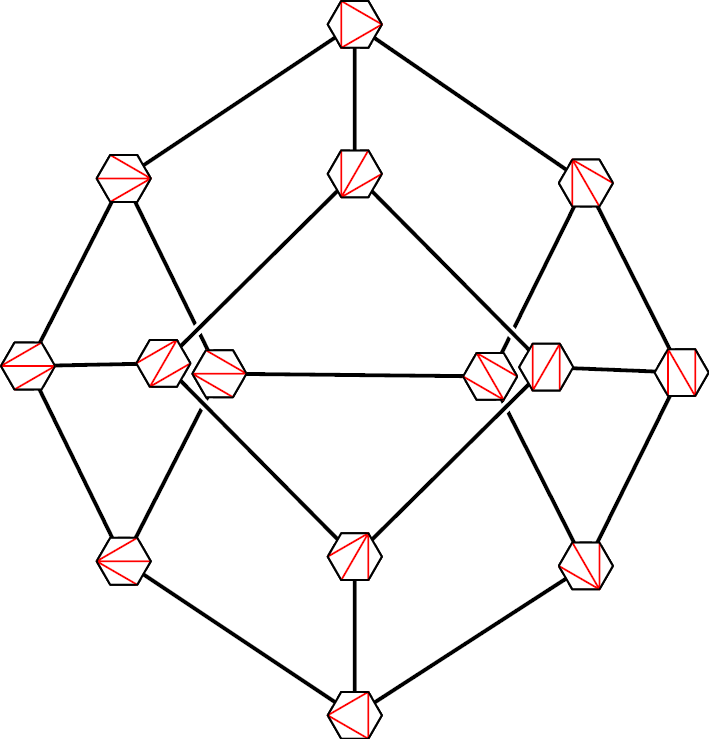 It has:
• 1 three-dimensional face,
• 6 pentagonal and 3 square faces,
• 21 edges, and
• 14 vertices.
So, if we call the -dimensional associahedron , then is a point, is an interval, is a pentagon, and the 3d associahedron has
• 1 face shaped like ,
• 6 faces shaped like and 3 faces shaped like ,
• 21 faces shaped like , and
• 14 faces shaped like .
All this face information is packed into the formula we saw:
Why is this happening, and what can we do with it? I don't know! I should start by reading this:
They have very similar results for permutahedra and other delicious polytopes. The permutahedra show up when you invert formal power series with respect to multiplication, rather than composition!
Posted at January 25, 2018 7:05 PM UTC