So it's Come Down to This
From Mazar-i-Sharif to Guantanamo to … , we've seen this one coming, haven't we? We've just been in denial.
"As I understand it, technically unlawful combatants do not have any rights under the Geneva Conventions."
— Donald Rumsfeld, January 11, 2001
Perhaps some MPs will be court-martialed. And some mid-level officers will take early retirement. But pinning the blame on a few "aberrant" troops (it's always someone else to blame, isn't it?) won't cut it this time. As Brad DeLong would have it, the fish rots from the head.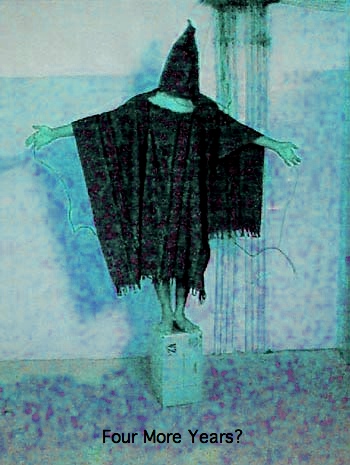 Posted by distler at May 8, 2004 1:11 AM