Wave
I've been playing around with Google Wave, and the Oxyxy Gadget.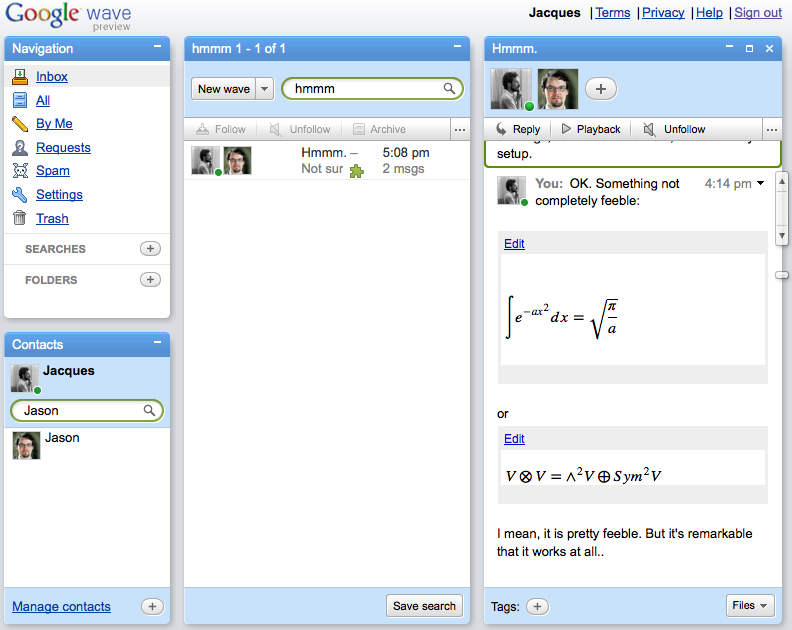 To borrow a phrase from Samuel Johnson, "… like a dog's walking on his hind legs. It is not done well; but you are surprised to find it done at all."
There is a desktop client for MacOSX, called Waveboard. As you'd expect, it renders the above Wave as gibberish.
Posted by distler at December 8, 2009 5:49 PM