This Week's Finds in Mathematical Physics (Week 263)
Posted by John Baez

In week263 of This Week's Finds, see the deep atmosphere of Titan: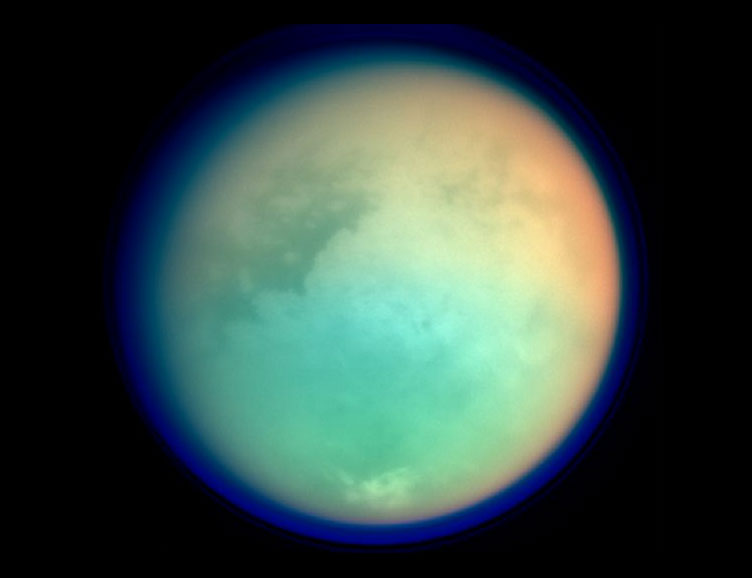 Then read about the work of John Thompson and Jacques Tits, who won the 2008 Abel Prize. Learn how to build a group as a layer cake with simple groups as layers. And see an example of a Bruhat-Tits building!

Here are some questions I had when writing this Week's Finds:
Given the depressingly puny response to my last list of questions I'm not sure it makes sense to continue asking them here — but maybe this is the sort of thing that you have to do for a while before people catch on.
(I would include these questions in the version on my website — that might work better — but I don't really want more email. I'd like people to answer on this blog!)
Posted at April 6, 2008 5:24 AM UTC