The Passing of Michael Atiyah and Andrew Ranicki
Posted by Simon Willerton

guest post by Bruce Bartlett
Michael Atiyah, the celebrated geometer, passed away on Friday 11 January. He was 89 years old. He achieved mathematical fame for the Index Theorem which he proved with Isadore Singer in 1963, his work with Hirzebruch on K-theory, the "Woods Hole" fixed point theorem with Raoul Bott, his classic paper "The Yang-Mills equations over Riemann surfaces" also with Bott, and many other things. He famously also "poached" Edward Witten from theoretical physics into mathematics, and the subjects have never been the same since.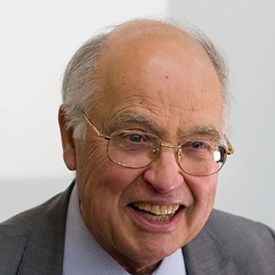 Atiyah had a great passion for mathematics, especially the beauty of geometry. His ideas were the driving force behind the subject for many years. For me personally, I found his approach hugely inspirational. Graeme Segal, who was a student of his, said "He could hypnotize you into believing you understood something. He would make you think that everything was possible, and there were all these wonderful ideas, and you could put them together and do something with them." I have heard many others make similar remarks. I am very sad that he is gone.
At this time I cannot help but also sadly remember the untimely death of Andrew Ranicki last year, another Edinburgh topologist. I met Andrew only on a few occasions (I was introduced to him by Simon, my thesis advisor) but he left a huge impression on me. Andrew had a sparkle in his eye, a huge booming laugh and a tremendous unselfish interest in meeting others and finding out what they were doing. A kind and generous man with a massive spirit. You can just see all of that in a glance in this picture: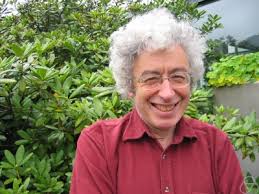 For instance, his passion is born out in his website, which is still easily the best collection of books, videos, papers and information on algebraic topology anywhere.
Andrew only made a single post at the n-category cafe. This was about the Michael and Lily Atiyah Portrait Gallery at Edinburgh, which he was instrumental in establishing in 2013. However, judging from the enthusiasm and generosity he displayed in sharing the magic of algebraic topology through his website, and one or two conversations I had with him, I got the impression that he heartily approved of this blog.
His death came as a shock to me in February 2018 and I will always miss him greatly.
Posted at January 21, 2019 12:20 PM UTC