Strangelove
No, not the creepy National Security Adviser from Stanley Kubrick's classic film, the free MacOSX utility from Pygmy Software.
I get a lot of Microsoft Word documents in email. I don't have Word, or any other Microsoft software, except for a stray copy of Internet Explorer that I use to test web pages. So these Word documents are sent directly to the trash unopened.
I 'spose I must be missing the occasional piece of important information. But, if the senders can't be bothered to send their message in a universally-readable non-proprietary format, I figure they must not have thought it very important either. Anyway, no one has ever complained …
Unfortunately, my excuse ( "Very_important.doc ? I don't think I can read that document format.") is crumbling, thanks to the aforementioned utility. Drag an MS Word document onto Strangelove,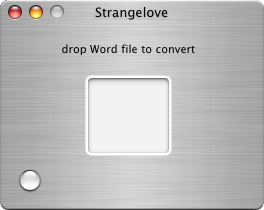 and it gets converted (using antiword and ghostscript) to PDF.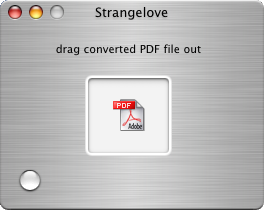 I guess I'll have to find another excuse …
Posted by distler at March 21, 2003 12:46 AM