Mrs. Adler Lies!
Such a sweet looking old lady…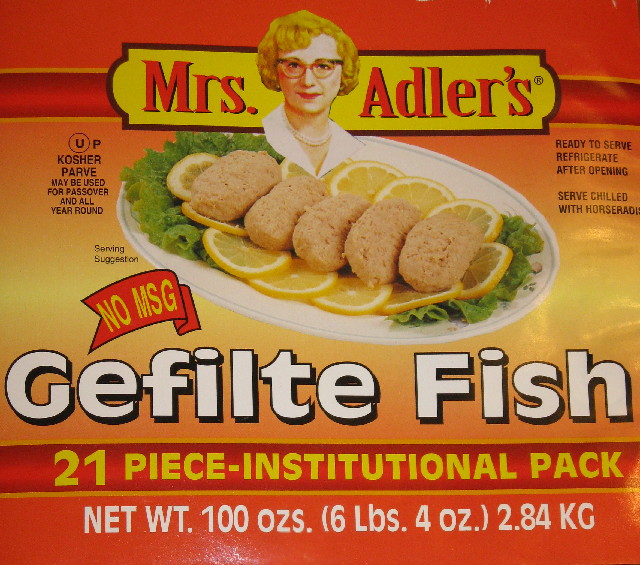 Above is the label from a can of gefilte fish that we bought for the holidays. A large can, to be sure, but not (as I discovered, upon opening it) a can containing 21 pieces of gefilte fish. Nor 20 pieces. 14 pieces of gefilte fish … in a can labeled as containing 21.
Wars have started over more trivial affronts.
Posted by distler at April 7, 2012 2:39 AM